Home » Posts tagged 'religion'
Tag Archives:
religion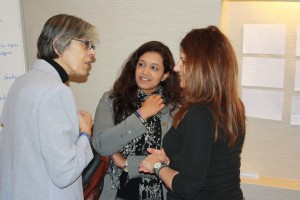 16.5.2014. By Stop FGM Middle East.
On May 7th to 10th the Second Middle East & Asia Conference on Female Genital Mutilation (FGM) was held in Istanbul where more than thirty activists and researchers from Iraq, Egypt, Iran, Oman, Saudi Arabia, Malaysia, Indonesia and India met as well as representatives from UNICEF Iraq, Orchid Project (England) and Terre des Femmes (Germany). It was the second such conference organized by the German-Iraqi NGOs WADI and the Dutch NGO Hivos.
For the longest time FGM was regarded as an African problem, based on the African continent with some prevalence in neighboring countries like Yemen. This mantra was overcome only recently when WADI strated raising conscious, that FGM is also widespread in a Middle Eastern country like Iraq. In January 2012, the first conference on FGM in the Middle East was held in Beirut. In the last two years the STOP FGM Middle East Project by WADI and Hivos collected further evidence, that countries like Oman, Malaysia and Indonesia have a significant high prevalence rate of FGM. Therefore, this second conference widened the scope from the Middle East to South East Asia. (more…)