9.1.2015. by Stop FGM Middle East. BBC Farsy (persian) broadcasted a report about female genital mutilation (FGM) in Iraqi Kurdistan and our work in Iraq, especially the TV campaign showing one of the new advertisements against FGM. This is a good start for a broader discussion about FGM in Iran where FGM is also prevalent in the provinces of Kurdistan, Western Azarbaijan, Kermanshah, Illam, Lorestan and Hormozghan.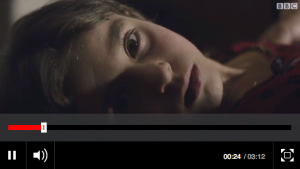 Here is an approximate translation of the report:
Reporter: To be born as a woman in Iraqi Kurdistan used to cost a high price compared to today. Through the move of a blade women were drifted thousands of kilometers away from happiness. But today with educational ads and cultural programs everybody knows that female genital mutilation is not only against morals but also illegal. The first steps against FGM were undertaken in this office of WADI. 10 years ago, Falah Moradhkin realized that staying silent about some subjects can't be a solution. FGM is not a taboo anymore after 10 years of awareness raising and the passing of a law against violence against women in parliament.
Falah Moradkhin: "Everybody now knows about side effects and risks of this mutilation. An estimated 70% of women in Kurdistan are mutilated. This is also confirmed by the government. But according to our study only 5 to 10% of newly born girls are at risk of being mutilated and this is a great success for us.
Reporter: Halabja is the symbol of thousands of poison gas victims, who can now live in freedom. Here is a focal point of the successful struggle against FGM. Halabja has its own radio broadcast for women issues.
The reporter asks women if they are mutilated, two of them are, two are not.
Woman: If a young couple marries and the husband only later finds out that she is mutilated, he will get angry and ask her why she didn't tell him what has happened to her.
Reporter: Now all this is not a secret anymore and is not hidden at home. What happened in Halabja 26 years ago is a bitter memory for the people here. But all this has a good end, because it will never happen again. The is a parabel to FGM. For the next generation this will also be a bitter memory but luckily it will not happen anymore.